John Mayall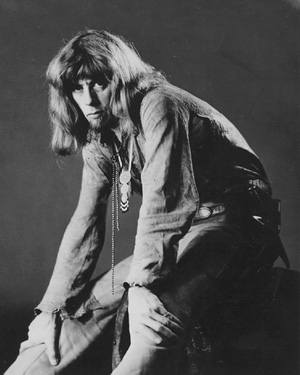 last update: 26 August 2008
Date
Venue
Title
CD/ LP

with

Eric Clapton
Blues Breakers
CD

with

Peter Green
A Hard Road
CD
1965 - 1966
Bluesbreaking

with

Eric Clapton

Bluesbreaking
CD
April 1966
Flaminco Club London
Primal Solos
CD
April 1966
Flaminco Club London
Live at the Flaminco
CD
Mai 1968
Flamer Collage Brighton
Primal Solos
CD
Dec 1968
Sweden
Primal Solos
CD
1965 – 1969
studio + BBC
The First Five Year
CD
1965 - 1969
Various BBC sessions
Beano's Boys
CD
1965 - 1969
Various BBC sessions
Crocodile Walk
CD
Sept 1967
Reading Festival (with

Mick

Taylor

)

Frankfurt 69
2. CD
4 Dec. 1968
Gothenburg, Sweden (with

Mick

Taylor

)

Gothenburg
CD
22 May 1969
Die Glocke, Bremen, Germany

The First Five Year, Beano's Boys,
Crocodile Walk
CD
8 June 1969
Frankfurt, Germany 1st and 2nd show
Frankfurt 69
2 CD
30 June 1969
Marquee Club, London
Live at the Marquee
CD
13 July 1969
Fillmore East, NYC
The Turning Point
LP
28 June 1970
Bath Festival, UK

(with

Peter Green

)

Live at Bath Festival
CD
June 1982
New Jersey's Capitol Theater, Landover
Jammin' With The Blues Greats
2 CD
Along for the Ride
CD
The Godfather Of British Blues /
The Turning Point
DVD
The Godfather Of British Blues / The Turning Point DVD

"THE GODFATHER OF BRITISH BLUES"
John Mayall's career in the blues spans over 40 years. During that time he has been cited as a major influence by the likes of Eric Clapton, Mick Fleetwood, John McVie and Peter Green. "Godfather of British Blues" features contributions from himself, his family, fellow musicians, colleagues and friends in interviews and performances. Rare archive film from all periods of his life marks his achievements and some of the events that formed them. Filmed in 2003, The BBC originally aired this documentary in December '03.

"THE TURNING POINT"
This is the earliest 'rockumentary' of John Mayall and his musicians filmed in their homes, dressing rooms, motorways, airports, clubs, concert halls and at festivals. In 1969, Mayall was changing the emphasis of his band away from the 'electric circus' of lead guitar and drums to a more gentler approach without drums and with acoustic guitar, flutes and saxophones. "The Turning Point" celebrates this revolutionary period. These two films are packaged together, with A SPECIAL FEATURE PHOTO GALLERY! A lovely package brought to you by EagleRock Entertainment.
other Appearances
Shakey jake Harris: the Devils Harmonica
The Soul of a Man